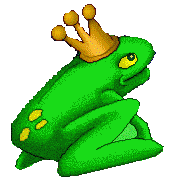 Anthony Agie
Age: 26
Height: 6'
Weight: 250 lbs
Eye Color: Brown
Hair Color: Black
Race: Black

Hobbies:
Lifting weights and reading many books on various subjects.

Anthony's Message to You:

"Greetings! I'm an incarcerated male individual in search of a female pen pal that I can correspond with through these difficult times. So, if you're open minded and willing to open your heart and disregard any negative stereotypes that you may have seen or heard pertaining to inmates, you'll realize in time that you have discovered a true and very sincere friend that just got caught up in the web of life. Any race welcomed. (Age 20+)."

Snail Mail Address:

Anthony Agie, BK-0711
SCI- Pittsburgh
P.O. Box 99901
PGH, PA 15233

or E-mail at FaPenPals@hotmail.com

**Please mention to Anthony that you got his name from FA PenPals**


Click Here to go back to the main page.