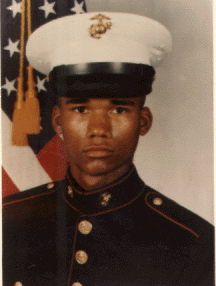 Arthur Burbridge
Age: 41
Height: 6'
Weight: 220 Lbs
Eye Color: Warm Brown
Hair Color: Black
Race: Mixed Black/Polynesian

Hobbies:
Meeting New Friends from All Walks of Life, Reading Love Novels, Staying in Shape, Attempting to Write a Book.

Arthur's Message to You:

"Hello there! I have been in prison for over 21 years, with time done I hope to have little time to do. I cut loose the gangster life and turned my life over to God. I am reaching out to you thru correspondence, the only way I am able right now. I will demonstrate understanding and patience. I will never be too busy to listen to what you have to say. Thank you for reading my message and please write soon. Smile!."

Snail Mail Address:

Arthur Burbridge C-09747
CSATF-SP C5-118L
P.O. Box 5246
Corcoran, CA 93212

or E-mail at FaPenPals@hotmail.com

**Please mention to Arthur that you got his name from FA PenPals**


Click Here to go back to the main page.