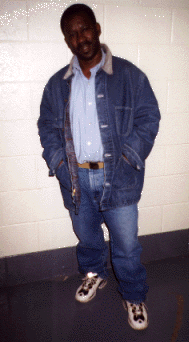 Anthony Harper
Age: 41
Height: 5'2"
Eye Color: Brown
Hair Color: Black
Race: Black Caribbean

Hobbies and Interests

Reading and a little chess from time to time and listening to music.

Anthony's Message to You:

"Ladies only. Looking for someone who understands human nature, open minded and nonjudgemental women with serious humor. Like music, writing, jogging, exercising. Stay in good health. Don't hesitate to write. Your turn to write me."

SnailMail Address:

Anthony Harper, 231607
Buckingham Correctional Center
D1-113
P.O. Box 430
Dillwyn, VA 23936

or E-mail at FaPenPals@hotmail.com

**Please mention to Anthony that you got his name from FA PenPals**


Click Here to go back to the main page.