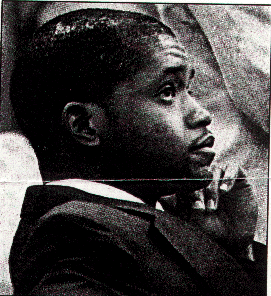 André L. Minnitt
Age: 29
Height: 5'7"
Weight: 161 Lbs
Eye Color: Brown
Hair Color: Black
Race: American

Hobbies:
The study of : Psychology, Sociology, Philisophy, Theology and last but not least Philanthropy.

André's Message to You:

"Good listener. Seeking correspondence with someone that is open-minded, understanding, honest, has a sense of humor, and is not afraid to be themself. I am capable of profound loyalty, and I'm hoping to meet someone that is likewise. I know most lie when they say this, but I have been wrongfully convicted of a crime I honestly did not do. However, despite the false accusations that have been implicated upon me, will you please write to me? This is not a beg or plea, but merely an attempt to establish a friendship. All responses will be answered promptly."

Snail Mail Address:

André L. Minnitt, 73713
A.S.P. - Florence
P.O. Box 3400
Florence, AZ 85232

or E-mail at FaPenPals@hotmail.com

**Please mention to André that you got his name from FA PenPals**


Click Here to go back to the main page.