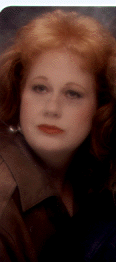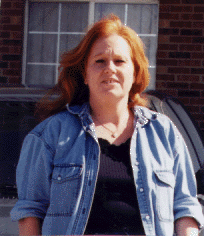 Barbara Blythe
Hair: Red
Eyes: Green
Height: 5'3"
Weight: 140lbs
Race: White

Barbara's Message to You:

"Red-headed, green eyed, high spirited, out-going and personable white female seeks correspondence with an easy-going, humorous, honest and romantic male. I love to laugh and to make others laugh as well. Honesty a must for lasting open communication. My greatest attributes being my sincerity and loyalty. My highly adventuresome and spontaneous nature often off-set the more laid back flip side of me which I believe makes me a more well rounded individual who is both playful as well as serious. I am 40ish, medium build, 5'3" tall and weigh 140 pounds. I am hoping to find a man who can see with his heart as well as his eyes.."

Snail Mail Address:

Barbara Blythe, 30677-077
U1 North
FMC Carswell
P.O. Box 27137
Fort Worth, TX 76127

or E-mail at FaPenPals@hotmail.com

**Please mention to Barbara that you got her name from FA PenPals**


Click Here to go back to the main page.