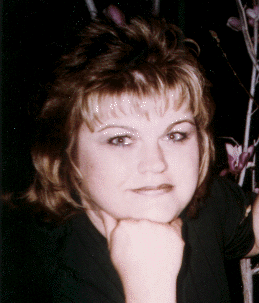 Brandy Carreno
Age: 30
Height: 5'8"
Weight: 180Lbs
Eye Color: Blue/Green
Hair Color: Blonde
Race: White


Hobbies and Interests

Horses, Motorcycles, Camping, Pro-Football, Fishing.

Brandy's Message to You:

"Loving, romantic, eager, high-spirited gal looking for a man who is a little rough around the edges, not afraid to take control yet can be sensitive and romantic and cuddly as a teddy bear."

SnailMail Address:

Brandy Carreno, 05413-089
FMC Carswell
1 North
P.O. Box 27137
Fort Worth, TX 76127

or E-mail at FaPenPals@hotmail.com

**Please mention to Brandy that you got her name from FA PenPals**


Click Here to go back to the main page.