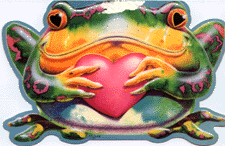 Brian Sanner
Age: 23
Height: 5'7"
Weight: 170Lbs
Eye Color: Brown
Hair Color: Black
Race: African American

Hobbies:

I enjoy lifting weights, playing all sports, reading, writing poems, listening to all types of music, watching anything dealing with Earth's natural habitats, but mostly just meeting new people!.

Brian's Thoughts:

"I am a young realist who is open-minded and non-judgemental. I am easy to get along with and while being compassionate and understanding I remain loyal to my friends through thick and thin. I am hoping to find a female pen pal (race unimportant) who is easy going, sincere and who understands the true essence of friendship. Willing to swap photos if you are!!!"

Snail Mail Address:

Brian Sanner K-70071
Pinckneyville Correctional Center
P.O. Box 999
Pinckneyville, IL 62274

or E-mail at FaPenPals@hotmail.com

**Please mention to Brian that you got his name from FA PenPals**


Click Here to go back to the main page.