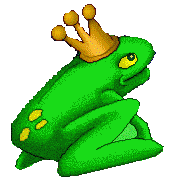 Charles Boyd
Age: 28
Height: 5'5"
Weight: 155Lbs
Eye Color: Hazel/Brown
Hair Color: Black
Race: African American

Hobbies:

Camping, Hiking, Walks, Picnics, Zoos, Carnivals, Dancing, Gardening, Movies in/out, Romantic Dinners, Romantic Bubble Baths, Togetherness, Family Time Together, Art Galleries, Outdoor Activities, etc., Reading/Studying Fetish Activities..

Charles' Message to You:

"Ladies, Christmas is a very special holiday. For me it is a time during which families/loved ones come together. In truth, some of my fondest memories are my parents. I am saddened by the thought that they won't be with me this year. It is very hard for me to accept this reality and my heart cries out...For Christmas this year I ask God to find me that very special female friend. That is the present I want for Christmas...A real/true friend."

Snail Mail Address:

Charles Boyd, B-20028
N311
P.O. Box 99
Pontiac, IL 61764

or E-mail at FaPenPals@hotmail.com

**Please mention to Charles that you got his name from FA PenPals**


Click Here to go back to the main page.