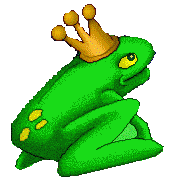 Chris Campbell
Age: 27
Height: 6'
Weight: 175Lbs
Eye Color: Brown
Hair Color: Black
Race: Black

Chris' Message to You:

""Caribbean Spice"

I was born and raised in the U.S. Virgin Island, but prior to my incarceration I was living in Hollywood, California. I am an honest, kind and warm hearted man, but also at times a little mischievious. But, overall I am a good person. I like honest, non-judgemental and adventurous people who don't take life or living for granted. My passions are: music, food, writing and sports. My tastes in literature are: Historical Novels, Classic Erotic Novels, and Revolutionary Political Literature. Musically I listen to: Classic Rock, Classic Reggae, Classic Jazz and Classic Soul Music. As you can see I'm basically just a Classy Guy! I enjoy all athletic competition. some of my favorites are: basketball, soccer, football, tennis and track and field. My taste in food ranges from the spicey dishes of native land to the ethnic dishes of the older countries of the world. I welcome all correspondences whether they be romantic, advice, friendship, inquiries, debate of otherwise. I look forward to hearing from you. One Love, Chris."

Snail Mail Address:

Chris Campbell, J-07417
Salinas Valley State Prison
P.O. Box 1050
Soledad, CA 93960

or E-mail at FaPenPals@hotmail.com

**Please mention to Chris that you got his name from FA PenPals**


Click Here to go back to the main page.