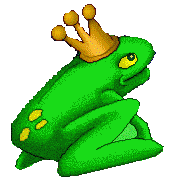 Garry Lee Hale
Age: 57
Height: 5'10 1/2"
Weight: 210 Lbs
Eye Color: Brown
Hair Color: Black
Race: N/A Ottawa/Chippewa

Hobbies:
Ex-Leather Crafts, Retired NYC Penn Central Railroad Brakeman and Conductor.

Garry's Message to You:

"Disabled both mentally and physically. Seeking male pen pals. I am part Native American Michigan Tribe, Looking for Free Legal Assistance to prepare my U.S.D.C. Writ of Habeas Corpus and then file my appeal in the 6th circuit Court of Appeals. I am 57 years old and an indigent prisoner doing 10 to 40 years CSC First Degree which involves true conspiracy. Please reply to my address. Sincerely yours, Mr. Hale.

Snail Mail Address:

Garry Lee Hale 143945
Riverside Correctional Facility
777 W. Riverside Dr.
Ionia, MI 48846

or E-mail at FaPenPals@hotmail.com

**Please mention to Chief Hale that you got his name from FA PenPals**


Click Here to go back to the main page.