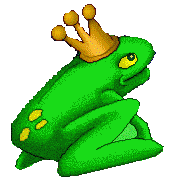 Charles Ray Jones
Age: 38
Height: 5'8"
Weight: 175 Lbs
Eye Color: Brown
Hair Color: Coarse Black
Race: Black

Hobbies and Interests: Poetry, Working with Computers, Billiards, Pool, Reading and Writing Letters, Bible Studying.

Charles' Message to You:

"I am seeking friendship with ladies only. I have been incarcerated for a little more than ten years. I enjoy writing because it helps to keep my mind and heart focused on the positive aspects of life. I need a friend to help me to keep this kind of outlook. She must have a caring personality. Ages 25+ please write."

SnailMail Address:

Charles Ray Jones, 617772
Wynne Unit A3-1A-21
Route 1 Box 1
Huntsville, TX 77349

or E-mail at FaPenPals@hotmail.com

**Please mention to Charles that you got his name from FA PenPals**


Click Here to go back to the main page.