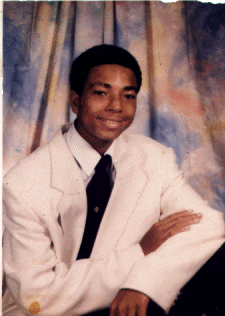 Cartavian Merritt
Age: 18
Height: 5'10"
Weight: 150Lbs
Eye Color: Brown
Hair Color: Black
Race: Black

Hobbies:

Reading, Fishing, Helping Elders, Playing Video Games, Traveling, Sports, and Making Money.

Cartavion's Message to You:

"I'm looking to find a sophisticated female who I can express and articulate myself to in a respectful manner. I like for a female counter part to be on the square emotionally, mentally, physically, and spiritually. I'm for the upliftment of the oppressed Black People all over this planetary body we call Earth including North America. I'm sorry if I'm coming off a little too strong. That is just the way a brother thinks when he reaches a certain level of consciousness.."

Snail Mail Address:

Cartavian Merritt W09892
B2201
Santa Rosa Correctional Institution
5850 East Milton Rd.
Santa Rosa, Florida 32583

or E-mail at FaPenPals@hotmail.com

**Please mention to Cartavian that you got his name from FA PenPals**


Click Here to go back to the main page.