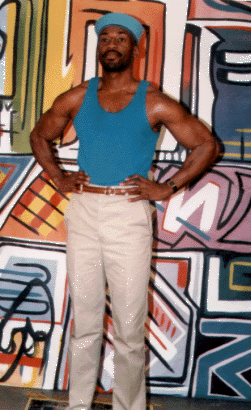 Calvin Stroman
Age: 30's
Height: 6'1"
Weight: 190 Lbs
Eye Color: Brown
Hair Color: Black
Race: African American

Hobbies:
Chess & Reading.

Calvin's Message to You:

"Man Searching for a friend, companion or wife! I'm 6'1", 190 lbs., Culture Minded, God Conscious, Economically Sound, Single and Drug/Disease Free. Talents: Avid Chess Player, Lecturer, Author, Musician (Jazz), Bilingual (English & Spanish). Was raised to respect women!! Among His signs (God's) is this, that He created for you "Mates" from among yourselves, that ye may dwell in tranquility with them, and He has put love and mercy between your hearts: Verily in that are signs for those who reflect."

Snail Mail Address:

Calvin Stroman, 14064-053
Box PMB
Atlanta, Georgia 30315

or E-mail at FaPenPals@hotmail.com

**Please mention to Calvin that you got his name from FA PenPals**


Click Here to go back to the main page.