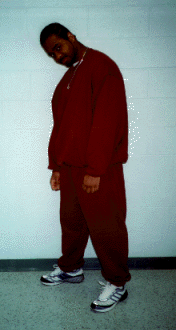 Davon Craft
Age: 27
Height: 6'3"
Eye Color: Brown
Hair Color: Black
Race: Black

Hobbies and Interests

Dogs. Poetry, Sports, Music, Reading, Writing, Real Estate.

Davon's Message to You:

"Hello Ladies!
You've found a diamond in the cozl mind! I'm a devoted father of one son. My mind has no boundaries with knowledge, caring, respect and God's help. I'm in search of a woman who loves to laugh and has no fear to become close with a person whose heart contains honesty, respect and fear of God. I'm willing to give 100% to that person in return for the same. I would like to celebrate holidays, birthdays and all important dates and decisions with that special friend. Will answer all. All races. Prefer 23 and older."

SnailMail Address:

Davon Craft DG7040
SCI Green
175 Progress Dr.
Waynesburg, PA 15370

or E-mail at FaPenPals@hotmail.com

**Please mention to Davon that you got his name from FA PenPals**


Click Here to go back to the main page.