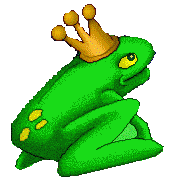 Dennis Fisher
Age: 38
Height: 6'
Weight: 180 Lbs
Eye Color: Blue
Hair Color: Brown
Race: White

Hobbies:
I love running my business successfully and making sure jobs are done correctly. I enjoy motorcycles, 4X4s and going to the beach, dancing, etc.

Dennis' Message to You:

"Ladies only: I've been incarcerated 2 years and it's a lonely life. It also takes you away from reality. I'm looking for someone to be friends with who enjoys writing and receiving mail. I've occupied my time be taking a professional course in order to keep my mind strong, also to keep me from slipping into prison mentality. I'm excellent at listening and sharing with others. I would love to hear from you. Write soon please. Dennis."

Snail Mail Address:

Dennis Fisher, 267078
Buckingham 4A 431
Box 430
Dillwyn, VA 23936

or E-mail at FaPenPals@hotmail.com

**Please mention to Dennis that you got his name from FA PenPals**


Click Here to go back to the main page.