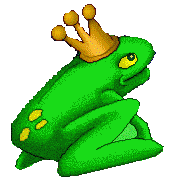 Donald C. Galbert
Age: 58
Height: 6'1/2"
Weight: 210Lbs.
Eyes: Warm brown
Race: Black

Hobbies & Interests

Chess, Music, World Religions, Philisophy
Donald's Message to You:

"Hi, my name is Khalid. I am a 58 year old black man who looks and feels like a 40 year old. My sentence is open-ended, which means I may spend the rest of my life in prison unless the governor commutes my sentence.
The purpose of this letter is to find penpals willing to write someone in prison at least once a year.
My physical features are: 6' 1/2" tall, 210 pounds, with cafe au lait skin tone. I have a full head of straight hair with some white starting to show the wisdom contained within. My eyes have been described to me as "warm brown bedroom eyes." I keep myself in very good physical shape and when I was on the outside I was often mistaken for one or another Hollywood star.
On the mental side I am of superior intelligence that I keep keen by reading, writing, debating and studying. My many interests include but are not limited to spiritual enlightenment, philosophy, world religions, chess, dramatic plays, opera, music of all types, but especially American jazz, and the pursuit of excellence in whatever I do.
The spiritual side of me has drawn me to the study of Sunni Muslimism, but I consider myself a universal Islamic Muslim (one who serves God).
I am interested in corresponding with anyone, but I am in need of more female energy and viewpoints in my life. I love the rainbow that God has painted us with, and seem to be intrigued by blue or green eyes, light colored hair, someone who is shorter than me, and someone whose inner beauty is reflected on the outside. A good, strong, independent woman who has made her own way in the world, and now wants to share what she has become, is someone who I am sure would like to correspond with me.
In closing, I want to leave this with everybody who reads this letter:
I Am That I Am that you are looking for and I believe you are that I Am That I Am that I am looking for. May the God of Peace, Love, and Prosperity look kindly on your and yours.
Love and Light,
Donald C. Galbert."

SnailMail Address:

Donald C. Galbert, 901522
C-3-08
M.C.C.-W.S.R.U.
P.O. Box 777
Monroe, WA 98272-0777

or E-mail at FaPenPals@hotmail.com

**Please mention to Donald that you got his name from FA PenPals**


Click Here to go back to the main page.