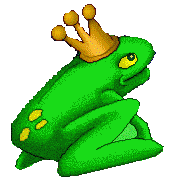 Domonique Moss
Age: 27
Height: 5'6 1/2"
Weight: 150Lbs
Eye Color: Brown
Hair Color: Black
Race: Indonesian/Black

Hobbies and Interests

Writing (Letters & Poems), Spending Time with Family, Doing Anything to Enjoy Life, Watching People Swim.

Domonique's Message to You:

"Seeking friendship from you: (God's Most Unique Creation). Can we talk? So that I may be allowed to listen and hear your thoughts, for one's Thoughts Only Last As Long As The Beholder (Poem I wrote). Allow me to be a true friend to you (not here to judge)...for I have thoughts that need unfolding, so let us alleviate judgement. Okay! If you do consider yourself an intelligent, highly motivated, sociable, opportunistic realist who is completely true to self, then come to me for I have a gift for your taking. I watch the heavens for your arrival. Peace!"

SnailMail Address:

Domonique Moss, 258342
Augusta Correctional Center
1821 Estaline Vally Road
Craigsville, VA 24430

or E-mail at FaPenPals@hotmail.com

**Please mention to Domonique that you got his name from FA PenPals**


Click Here to go back to the main page.