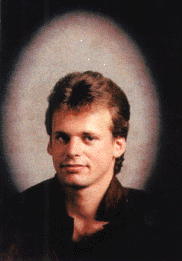 Donald Whitney Nash
Age: 38
Height: 5'9"
Weight: 170
Eye Color: Blue
Hair Color: Light Brown
Race: White

Hobbies and Interests

Country Music, Family, Searching For God, True Love.

Donald's Message to You:

"Christian women only. I've been in prison most of my life. I'm getting out soon and looking for true love so I never have to return to this prison life. I'm honest and sincere and prefer a Southern Bell. I'm an old fashioned guy who was raised right but made a few stupid mistakes. Now I'm ready to live right. I'm your man if you are looking for true love and no games. A friend for life."

SnailMail Address:

Donald Whitney Nash K-70175
D-5-209
P.O. Box 5242
Corcoran, CA 93212

or E-mail at FaPenPals@hotmail.com

**Please mention to Donald that you got his name from FA PenPals**


Click Here to go back to the main page.