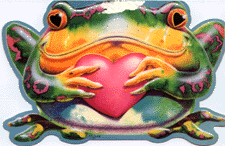 Don Patrick Sapp
Age: 30
Height: 6'0"
Weight: 175 Lbs
Eye Color: Brown
Hair Color: Black
Race: Black

Hobbies:

Movie Theaters and Music.

Don's Message to You:

"Hello.
My name is Don Patrick Sapp and I'm originally from Alexandria, Louisiana. I am a Christian and I'm in search of Christian friends to correspond with. Although I am in prison I have found God in my life and if God can forgive me for the evil things that I have done in my life then surely society should be able to forgive me also. The fact that I'm a Christian makes it very difficult for me to find a pen pal because my mind is not focused on the things that are of this world. My mind is focused on the things that are in heaven. So most people feel as though writing to a Christian won't be too much fun. But I can assure you that happiness on Earth is only temporary but if you obey God happiness in heaven is for eternity. May the Lord Bless You!

A Message From Don Here

Snail Mail Address:

Don Patrick Sapp, 763288
Smith Unit High Security
1313 County Road 19
Lamesa, TX 79331

or E-mail at FaPenPals@hotmail.com

**Please mention to Don Patrick that you got his name from FA PenPals**


Click Here to go back to the main page.