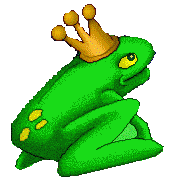 Davey Shark
Age: 40



Hobbies and Interests

Art, Poetry.

Davey's Message to You:

"Jehovah Witness, pioneer, 40, seeking Jehovah Witness female only. Race is not an issue. Spirituality is. If you are between the age of 28-40 write me. Please include a recent photo. Please feel free to ask any questions. ( Gen. 2:18, Prov. 31:10,30). I enjoy art, poetry, am a people person with a great sense of humor, physically fit and love to write. Waiting to hear from you Sarah, Agape."

SnailMail Address:

Davey Shark, 88A9726
Green Haven Correctional Institution
P.O. Box 4000
Stormville, NY 12582-0010

or E-mail at FaPenPals@hotmail.com

**Please mention to Davey that you got his name from FA PenPals**


Click Here to go back to the main page.