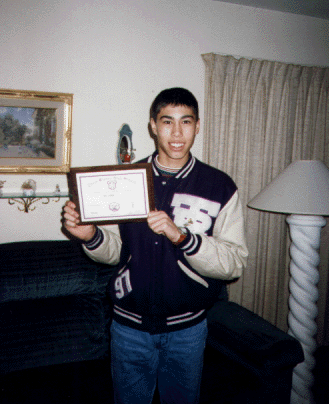 Doug Shuman
Age: 21
Height: 5'10"
Weight: 150Lbs
Eye Color: Brown
Hair Color: Dark Brown
Race: White/Asian

Hobbies:

Novel Reading, Model Building and Computers.

Doug's Message to You:

"Confucious say, "Even a journey of 1000 miles begins with but one step." I'm 21 so my journey is just beginning. I'm hoping to find someone to write and become friends with. I consider myself well educated, in fact I just enrolled in college courses at Indiana University. I am an open minded, very quiet and extremely humble person. I'm an optimist. I look at everything in a positive light. So I'm not down about being in prison. Hopefully I'll be able to find a friend to write to while I'm here. I hope to hear from you soon."

Snail Mail Address:

Doug Shuman 270321
Carson City Correctional Facility
P.O. Box 5000
Carson City, MI 48811-5000

or E-mail at FaPenPals@hotmail.com

**Please mention to Doug that you got his name from FA PenPals**


Click Here to go back to the main page.