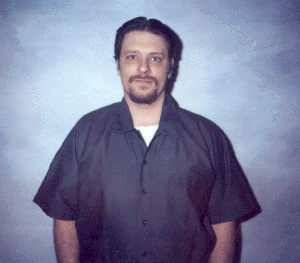 Edward C. FitzPatrick
Age: 33
Height: 5'9½"
Weight: 235 Lbs
Eye Color: Hazel
Hair Color: Brown

Hobbies:
Crocheting, Reading, Current Events, Life, Conservation, and History.

Edward's Message to You:

"Secure Leo, looking to meet new people from around the world. Looking for people who are open minded and conservative. I am financially secure, and attentive. Been looking in all the wrong places for friendships that will last, and that are true. Could really appreciate a real friend. Is that you? I hope so!! Let's find out, shall we."

Snail Mail Address:

Edward C. FitzPatrick, 139366
Columbia Corr. Inst.
P.O. Box 900
Portage, WI 53901

or E-mail at FaPenPals@hotmail.com

Edward can no longer receive e-mail. Please write to him directly at his Snail Mail address

**Please mention to Edward that you got his name from FA PenPals**


Click Here to go back to the main page.