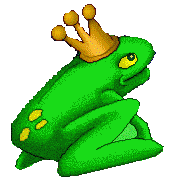 Eugene Leighton


Eugene's Message to You:

"Attention:
STOP!
Please do not continue your search for that special person who doesn't exist in this crazy world and ask yourself, are you seeking someone who will actually listen to what it is that you have to say and yet be mature enough to give you an honest opinion? Someone that you can feel comfortable enough to share your inner thoughts or dreams with and yet not be judged in what you may say? If so then I truly believe your search is over since I seek the same in my quest for life. I have nothing to offer you but my loyal friendship. If you find this enough to take a chance in meeting someone new and different then please write this temporarily detained SWM for a beginning and more information about me as I look forward to knowing you. My address follows. I will answer all who write.
Sincerely,
Eugene."

SnailMail Address:

Eugene Leighton C-39274
Salinas Valley State Prison
A5-101
P.O. Box 1030
Soledad, CA 93960-1030

or E-mail at FaPenPals@hotmail.com

**Please mention to Eugene that you got his name from FA PenPals**


Click Here to go back to the main page.