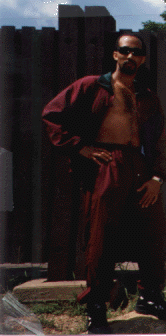 Eugene Pratt
Height: 5'9"
Weight: 172Lbs
Eye Color: LIght Brown

Eugene's Message to You:

"I am 5ft 9in., 172lbs., light brown eyes. I set before you an offer of a friendship, penpal, emotional stuff, encouragement and words of wisdom. To become a source of comfort, peace, tranquility, inner calm. Exchange points of view, get to know each other etc... If you choose to accept this mission, here is all the info you need to follow through. (Ladies Only)."

Snail Mail Address:

Mr. Eugene Pratt #BY-8768
P.O. Box 99901
Pittsburgh, PA 15233

Or

RD#1 Box 265
Masontown, PA 15461

or E-mail at FaPenPals@hotmail.com

**Please mention to Eugene that you got his name from FA PenPals**


Click Here to go back to the main page.