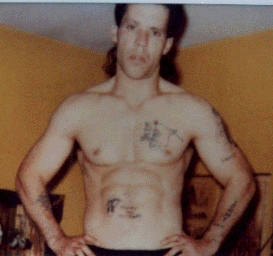 Efrain Torres
Age: 35
Height: 5'7"
Weight: 152Lbs
Eye Color: Brown
Hair Color: Brown
Race: Puerto Rican


Hobbies and Interests

Reading, Chess, Writing Music, Handball, Working Out.

Efrain's Message to You:

"Looking for someone that is willing to communicate on a friendship basis, someone that is willing to open up, unfold and reveal themselves to me as I will to them. Someone that understands we all make mistakes. Anyone that has free time and who likes to write please feel free to write. Will tell you all about me."

SnailMail Address:

Efrain Torres, 7273654
N.F.C.F.
CN-203-B
1605 E. Main
Sayre, OK 73662-3122

or E-mail at FaPenPals@hotmail.com

**Please mention to Efrain that you got his name from FA PenPals**


Click Here to go back to the main page.