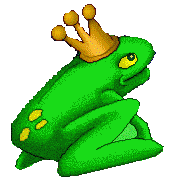 Grier Matthews

Age: 29
Height: 5'8"
Weight: 181 Lbs
Eye Color: Brown
Hair Color: Black
Race: Black



Hobbies and Interests: Body Building, Reading Novels.

Grier's Message to You:

"To women that can find the time for friendship first and possibly more. I've worked hard in my learning and growing up in order to be the man I am today. That is one that is confident, compassionate and optimistic. I've watched the years go by and now I look forward to getting out and accomplishing my goals as I bring this bid to a close. It is almost over and I do feel as though I've lost something yet I am very greatful to be alive and to have another opportunity to do the right thing. Dating is something I haven't had a lot of practice at. However, I do miss the femininity of a woman's conversation, friendship and care."

SnailMail Address:

Grier Matthews, 520227
E 1215 Upper
Polk Correctional Institution 10800 Evans Road
Polk city, FL 33868-6944

or E-mail at FaPenPals@hotmail.com

**Please mention to Grier that you got his name from FA PenPals**


Click Here to go back to the main page.