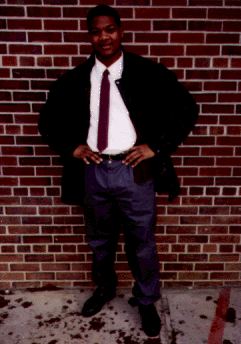 George Mena
Age: 30
Eyes: Light Brown
Hair: Black
Weight: 195lbs.
Faith: Christianity

Hobbies: Reading, Writing, Music.

George's Message to You:

"I enjoy reading, writing, music, intelligent conversations and being able to confide my trust in good and honest people. I have a great sense of humor, personality, strong character and I love to laugh. I enjoy communicating with other people intelligently and without prejudice. Since the days of my youth I have always had great athletic abilities and therefore I love and enjoy all kinds of sports. I am interested in a Christian woman who is willing to write and fellowship in the spirit of unity. Someone broad minded, unselfish, considerate, caring and ambitious. Someone I can be happy to call my friend. I am originally from the Dominican Republic but raised in Bronx, New York."

Snail Mail Address:

George Mena, 95A3509
Green Haven Correctional Facility
Drawer B
Stormville, New York 12582-0010

or E-mail at FaPenPals@hotmail.com

**Please mention to George that you got his name from FA PenPals**


Click Here to go back to the main page.