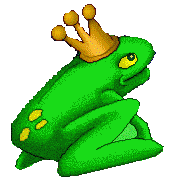 Greg Robinson
Age: 28
Height: 5'10"
Weight: 190lbs
Eyes: Brown
Hair: Black
Race: Black

Hobbies and Interests:
Working Out, Staying In Shape. My interest is in meeting a nice woman with a big heart and willing to forgive me for my past.

Greg's Message to You:

"Ladies Only!
Looking for a relationship with compassion and understanding with a lovely lady who is willing to write and send pictures. Ages 18 & up please. Race is not an issue. Please write."


SnailMail Address:

Greg Robinson, 295052
KMCC
P.O. Box 710
Keen Mountain, VA 24624

or E-mail at FaPenPals@hotmail.com

**Please mention to Greg that you got his name from FA PenPals**


Click Here to go back to the main page.