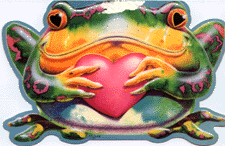 Grady Taylor
Age: 49
Height: 5'6"
Weight: 190 Lbs
Eye Color: Brown
Hair Color: Black
Race: Black

Hobbies:
I enjoy reading, writing, long walks, dining out and horse back riding.

Grady's Message to You:

"I am a Born Again Christian and I am looking for a Born Again Christian woman who I can share my thoughts and concerns as well as the Word of God. Race or age is not a concern, only the LOVE for the LORD. I have been incarcerated for six (6) years and I am looking for someone who I can share my days and nights with in the name of the Lord."

Snail Mail Address:

Grady R. Taylor, 178202
3A Bed 35
Lunenburg Correctional Center
P. O. Box Y
Victoria, VA 23974

or E-mail at FaPenPals@hotmail.com

**Please mention to Grady that you got his name from FA PenPals**


Click Here to go back to the main page.