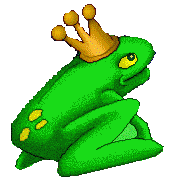 Horace Myers
Age: 27
Eyes: Dark Brown.
Height: 5'8"
Weight: 190lbs

Hobbies: Designing Clothers Professionally, I am a Tailor. I love to travel all over the world. I play Tennis, Write Poems, Work Out, Run Track and Love to Cook.

Horace's Message to You:

"Hi Lady! My name is Horace Myers, #94A7554. I have been in prison for 7 years. I have no kids. Very talented. I am a professional designer. I am also a tailor. I am trying to work on my own magazine for my clothes line. I am 27 years of age. I am down to earth and a good listener. I am very strong, muscular health/fitness, very romantic, funny. I am having difficulty finding that special someone worth while. Looking for that intelligent woman to be very good friends with."

Snail Mail Address:

Horace Myers 94A7554
Green Haven Correctional Facility
Drawer B
Stormville, New York 12582-0010

or E-mail at FaPenPals@hotmail.com

**Please mention to Horace that you got his name from FA PenPals**


Click Here to go back to the main page.