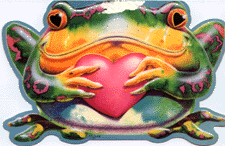 Isaiah Williams
Age: 25
Height: 5'8"
Weight: 160lbs
Eyes: Blue
Hair: Brown
Race: White

Hobbies & Interests
Reading both fiction and non-fiction, playing Chess, music. Favorite subject - History.


Isaiah's Message to You:

"I am a lonely convict looking for someone to share my time, thoughts and feelings with. I enjoy a variety of different things and am always interested in learning new things. My current project is learning German which I know well enough now to correspond in. I look forward to hearing from you soon! I'll be here. (smile)."

SnailMail Address:

Isaiah Williams K-33769
D4-105L
Pelican Bay State Prison
P.O. Box 7500
Crescent City, CA 95531

or E-mail at FaPenPals@hotmail.com

**Please mention to Isaiah that you got his name from FA PenPals**


Click Here to go back to the main page.