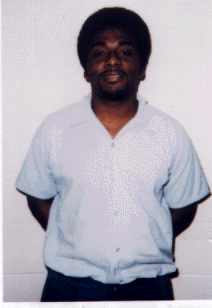 James Edwards
Age: 30
Height: 5'5"
Weight: 185 Lbs
Eye Color: Brown
Hair Color: Black
Race: Black

Hobbies and Interests: Movies, Cooking, Spending Time with a Real Lady.

James' Message to You:

"Free Man Soon. I'm looking for a sincere woman who values honesty, is understanding, compassionate, someone to share my thoughts and goals and also an enormous amount of love that I have in my heart. I guarantee I will respond to any genuine inquiries. I'm a patient and attentive person. Race not important. 26+."

SnailMail Address:

James Zell Edwards, B-13742
Pinckneyville R-3 B50
P.O. Box 999
Pinckneyville, IL 62274

or E-mail at FaPenPals@hotmail.com

**Please mention to James that you got his name from FA PenPals**


Click Here to go back to the main page.