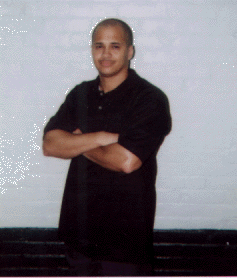 Jose A. Figueras, Jr.
Age: 32
Height: 5'6"
Weight: 155lbs
Eyes: Brown
Hair: Black

Hobbies: I love reading, writing, movies, sports.

Jose's Message to You:

"I'm a single Hispanic/White male. I'm 32, 5'6", 155lbs, black hair, brown eyes, and I stay in good shape. I love reading. writing, movies and making people laugh. I enjoy all kinds of music. My favorite sports are football and baseball. I'm an intelligent, sincere, warm, honest, caring and understanding person. I made a mistake when I was young, please don't hold it against me! Looking for someone to become my Pen-Pal and good friend. Race and looks should never matter!!! We could make things a little better for one another."

Snail Mail Address:

Jose A. Figueras, Jr. 89-B-2337
Green Haven Correctional Facility
Drawer B
Stormville, New York 12582-0010

or E-mail at FaPenPals@hotmail.com

**Please mention to Jose that you got his name from FA PenPals**


Click Here to go back to the main page.