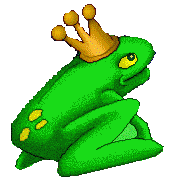 James I. Hill Age: 25
Height: 6'
Weight: 172lbs
Eye Color: Blue-Green
Hair Color: Blond
Race: White


Hobbies and Interests:
Music, Writing, Drawing, Physical Workouts, Sports, Conversing, Meeting New People, Pursuit of Knowledge and Education.


James' Message to You:

"Meaningful Friendships Last Forever....
I'm realistic, educated, a quick thinker and natural leader who enjoys challenging myself and bringing out the best in others. I have a decent sense of humor. I'm a responsive listener and am easy to communicate with.
If you enjoy writing and meeting new people already we have two things in common and I'm confident we'll discover much more if our pens connect. I have much to offer and share in a friendship and it is always real with me. No games, no stories, no deceptions. Honesty is the foundation of true friendship."

SnailMail Address:

James Hill, K-02647
P.O. Box 99
Pontiac, IL 61764

or E-mail at FaPenPals@hotmail.com

**Please mention to James that you got his name from FA PenPals**


Click Here to go back to the main page.