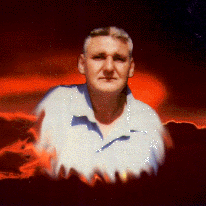 Johnny Jones
Age: 42
Weight: 270 lbs.
Eye Color: Brown
Hair Color: Gray
Race: White/Indian
Johnny's Message to You:

"Salutations!
I've been incarcerated since 1978. I'm looking to be released within two years. I've never had an intimate relationship before and now that I'm getting closer to being released I'd like to experience what life and love is all about. I'm looking for someone 35 to 60 years old who is mature and stable. Looks, race, weight, and past is of no concern. No mind games! Must be understanding, honest, enjoy being outside, camping, horse riding, nature walks, boating, wildlife and being together."
SnailMail Address:

Johnny Jones, 31170
HCF - E
P.O. Box 1568
Hutchinson, KS 67504-1568

or E-mail at FaPenPals@hotmail.com

**Please mention to Johnny that you got his name from FA PenPals**


Click Here to go back to the main page.