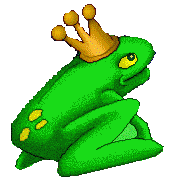 Jesse Marinez Age: 23
Height: 6'
Race: Puerto Rican/Caucasian


Hobbies and Interests:
Music, Writing, Drawing.


Jesse's Message to You:

"My name is Jesse Marinez. I am 23, 6' tall, Puerto Rican - Caucasian decent, dark featured. I am searching for an honest, caring and understanding woman to get to know and become friends with. I'm honest and sincere. I enjoy writing, drawing, music I LOVE, good conversation, meeting new people and just relaxing. I just thought I would reveal a little about myself and interests (a few anyway) in hope of developing a friendship through pen and paper with someone new. If you enjoy writing and meeting new people, already we have two things in common and, I'm confident, we'll discover much more.
Jesse Marinez."

SnailMail Address:

Jesse Marinez R03529
P.O. Box 99
Pontiac, IL 61764

or E-mail at FaPenPals@hotmail.com

**Please mention to Jesse that you got his name from FA PenPals**


Click Here to go back to the main page.