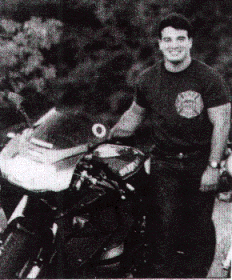 John Rivera
Age: 45
Weight: 195Lbs
Height: 5'7"
Eye Color: Hazel
Hair Color: Brown

Hobbies: Art, Literature, Photography, Motorcycling, Skydiving, Adventure.
John's Message to You:

"I am a 45 year old single male who is a former FDNY firefighter and an ex U.S. Army Ranger. I am in search of a woman to correspond with and hopefully establish a mutual friendship. Age and race is unimportant. I welcome genuine interest from a person with an open mind and heart and I will never take for granted the privilege of this compassionate friendship. "

SnailMail Address:

John P. Rivera, 97A6167
Shawangunk
Box 700
Wallkill, NY 12589

or E-mail at FaPenPals@hotmail.com

**Please mention to John that you got his name from FA PenPals**


Click Here to go back to the main page.