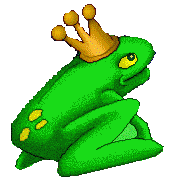 James L. Smith
Age: 38
Height: 6'1"
Weight: 195 Lbs
Hair Color: Black


Hobbies:
Cooking, Writing, Sports, Reading, Dancing.

James's Message to You:

"Hi everyone! My name is James L. Smith. I enjoy many things but most of all I enjoy being with a beautiful, sweet, understanding woman who loves to be treated with the utmost respect. I love to spoil the woman I'm with because I feel she deserves to be treated that way. I have a lot inside of me to give to anyone who wishes to respond to this ad. I have three children from a previous marriage. All of them are teenagers. I'm 24 hours from my A.A. College Degree at Sam Houston State. I'm very kind, warm, loving and very romantic. I'm looking for someone who is intelligent, loves to talk, and loves to share the precious time we have left. I trust to hear from someone very soon. Thank you for just hearing me open my heart to you. In Search of friendship, James L. Smith."

Snail Mail Address:

James L. Smith, 553256
Ellis I Unit
Huntsville, TX 77343

or E-mail at FaPenPals@hotmail.com. Include his name and number in the e-mail.

**Please mention to James that you got his name from FA PenPals**


Click Here to go back to the main page.