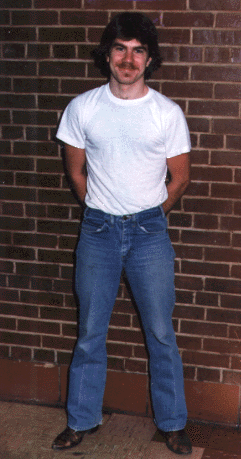 Jay Thompson
Age: 36
Height: 5'9"
Weight: 175Lbs
Eye Color: Green
Hair Color: Brown
Race: White

Hobbies:

Reading, Self-Education, Philosophy, Poetry.

Jay's Message to You:

"Ladies Only. Long term prisoner fearful of losing touch with beauty of women. Would love to have a friend to share daily life. Will be a strong shoulder for you to lean on. Ask just a smile when I am sad. I would never take for granted the precious joy a special lady friend brings to light my life in this darkness. Only a fool spurns that treasure. All women are beautiful in their own way and I need beauty in my life. A true friend awaits your letter."

Snail Mail Address:

Jay Thompson 13149
B-904
WVCF
P.O. Box 1111
Carlisle, IN 47838

or E-mail at FaPenPals@hotmail.com

**Please mention to Jay that you got his name from FA PenPals**


Click Here to go back to the main page.