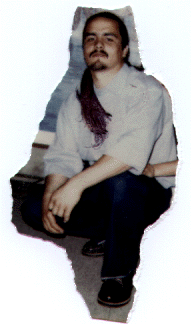 Jason Tréas
Age: 24
Height: 5'9"
Weight: 185 Lbs
Eye Color: Brown
Hair Color: Black
Race: Mestizo

Hobbies and Interests: Drawing & Exercise, Interests in Culture, Social Causes, Third World Struggles, Politics, and Philosophy.

Jason's Message to You:

"I am a political prisoner being held in solitary confinement within a prison internationally condemned for its human rights violations and sensory deprivation. With over 8 years imprisoned and a release date approaching I am looking to establish some dialogue and communication with anyone over 18 years old, regardless of race, ethnicity, gender or ideological orientation. With aspirations of international solidarity in the struggle for social and economic equality I extend my spirit and invitation to write with sincerity. Fluent in English, Spanish, English Sign Language and a dialect of Nahuatl.
Peace and Advancement."

SnailMail Address:

Jason Tréas, J-51677
D-3-220
Pelican Bay SHU
P.O. Box 7500
Crescent City, CA 95531-7500

or E-mail at FaPenPals@hotmail.com

**Please mention to Jason that you got his name from FA PenPals**


Click Here to go back to the main page.