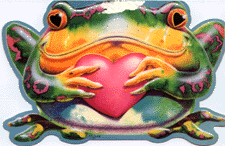 Jerome Webb
Age: 33
Height: 5'81/2"
Weight: 200 Lbs
Eye Color: Brown
Hair Color: Black
Race: Black

Hobbies: Reading, Writing, Physical Fitness, Traveling.

Jerome's Message to You:

"My name is Jerome Webb. I'm currently incarcerated at Salinas Valley State Prison and before this unfortunate event happened in my life I lived in L.A., California with a very good job for 7 years. My hobbies are reading, writing, physical fitness and traveling. I'm 5'81/2" tall, 190-200 pounds, bedroom physic, brown eyes, carmel brown skin. My interests are strong minded individuals who know what they want in life and are adventurous, honest and loyal with ambitions and goals for a prosperous future and in closing I look forward to sharing some common interests and new experiences with that special someone. Also I guarantee response to all correspondences. Release date Jan. 2002.
Sincerely Yours,
Jerome."

Snail Mail Address:

Jerome Webb K-26616
Salinas Valley State Prison
C-2 114L
P. O. Box 1050
Soledad, CA 93960

or E-mail at FaPenPals@hotmail.com

**Please mention to Jerome that you got his name from FA PenPals**


Click Here to go back to the main page.