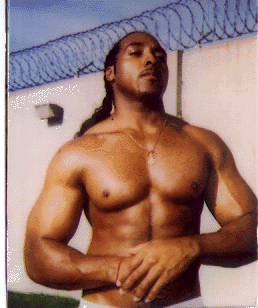 Keishawn Howard
Age: 28
Height: 6'2"
Weight: 228Lbs
Eye Color: Brown
Hair Color: Jet Black
Race: Hawaiin/Black

Hobbies:

Reading, Weight Lifting, Swimming, Horseback Riding, All Sports, Romantic Trips, and Cooking

Keishawn's Message to You:

"I'm a total gentleman at all times with an open mind and lots of charisma. I'm very understanding and like to listen to a woman's point of view. I'm looking for a woman that's strong, open-minded and down to earth and that's not afraid to open up and express herself. She must be career minded and have no hang ups with corresponding with a gentleman that's incarcerated. I seek to build a foundation in a relationship of happiness, joy and excitment and maybe marriage when I get out of incarceration. So let me comfort you and stimulate your mind, body and soul with deep, meaningful and respectful conversation. Race and looks don't matter. It's all about what's deep within you. So surprise me with your response to this ad".

Please Write to Keishawn directly at:

Keishawn Howard E-44138
C-2-225
High Desert State Prison
P.O. Box 3030
Susanville, CA 96130

**Please mention to Keishawn that you got his name from FA PenPals**


Click Here to go back to the main page.