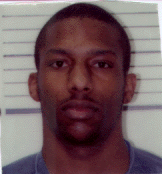 Kumasi Kufa
Age: 27
Height: 5'9"
Weight: 160Lbs
Eye Color: Brown
Hair Color: Black
Race: Afro-American

Hobbies and Interests

Reading, Writing, Keeping My Body in Good Health.

Kumasi's Message to You:

"Ladies Only
For Romantic Interest. Must be 25 to 35. Race is unimportant. However if friendship is wanted anyone can write no matter what gender. Ladies in California only. Bye."

SnailMail Address:

Kumasi Kufa, K-73685
D-2-228
C.S.A.T.F. State Prison
P.O. Box 5242
Corcoran, CA 93212

or E-mail at FaPenPals@hotmail.com

**Please mention to Kumasi that you got his name from FA PenPals**


Click Here to go back to the main page.