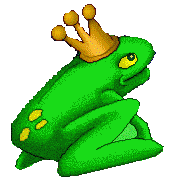 Kristopher Sanders
Age: 26
Height: 6'3"
Weight: 220 Lbs
Eye Color: Green
Hair Color: Brown
Race: White

Hobbies:
Writing Poetry, Art, Tennis, Camping, Fishing, Nature, Norse Mythology, Reading, Music.

Kristopher's Message to You:

"Lonely minnow in a pond full of sharks needs lifesavers! Open to all walks of life. Very caring, open, honest (to a fault), very athletic and in dire need of someone to save me! If you want a friend you only need to write. Hope to hear from you soon.

Snail Mail Address:

Kristopher Sanders 268718
S54
P.O. Box 221
Raiford, FL 32083-0221

or E-mail at FaPenPals@hotmail.com

**Please mention to Kristopher that you got his name from FA PenPals**


Click Here to go back to the main page.