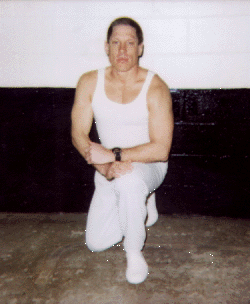 Kenneth Craig Walton
Age: 36
Eyes: Blue
Hair: Blond
Height: 5'11"
Weight: 187lbs.
Race: White

Hobbies: Weight Lifting, Jogging, Computers, Camping, Fishing, Writing, Martial Arts.

Craig's Message to You:

"Friends first. Hi There! I am a single white male, 36 years old, physically fit. I am looking to correspond with you if you are a SWF 18 - 50 years of age. I would like to just be friends through letters. And later who knows but no rush. If you are interested please write and I will fill you in at that time."

Snail Mail Address:

Kenneth Craig Walton, 235491
Bldg. 6
James River Correctional Center
State Farm, VA 23160

or E-mail at FaPenPals@hotmail.com

**Please mention to Craig that you got his name from FA PenPals**


Click Here to go back to the main page.