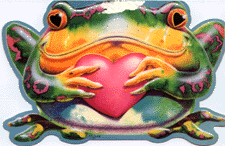 Larry Williams
Age: 30
Height: 5'11"
Weight: 170Lbs
Eye Color: Green
Hair color: Brown
Race: White

Hobbies:

I like to read books, fantasy mostly. I like all # fill it ins, fishing, romantic music and sitting under the stars..

Larry's Message to You:

" Females Only! Need a friend. Here I am. Yes I know we all have things we can't tell our loved ones or mates for this reason or that. I do not judge, OK? Let me be the one to help out and be that friend you need, OK? I am easy to get along with and would like to be your pen pal. Maybe we could become good friends."

Snail Mail Address:

Larry Williams, B28895
Pinckneyville
5-C-56
P.O. Box 999
Pinckneyville, IL 62274

or E-mail at FaPenPals@hotmail.com

**Please mention to Larry that you got his name from FA PenPals**


Click Here to go back to the main page.