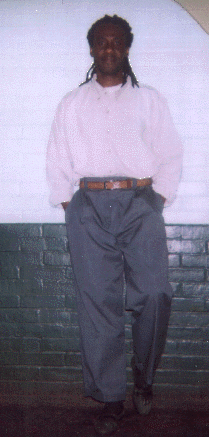 Marcelin Alexandre
Age: 35

Hobbies and Interests

Designing Clothes, Meditation.

Marcelin's Message to You:

"Hi. My name is Marcelin Alexandre, but everyone calls me Alex. I'm a 35 year old SBM. I am a sensitive, caring man who appreciates the small things in life and takes nothing for granted. My hobbies include designing clothes and meditation.
The type of woman I desire: Someone who knows what she is seeking in life and is striving in that direction and who is also spiritually aware and is marriage minded. Race is not an issue. Ages 21 - 45, non-smoker/drugs/drinking. If this is what you seek then search no more. Contact me and "let's do this." Photo please."

SnailMail Address:

Marcelin Alexandre, 92A9299
Greenhaven Correctional Facility
P.O. Box 4000
Stormville, NY 12582

or E-mail at FaPenPals@hotmail.com

**Please mention to Marcelin that you got his name from FA PenPals**


Click Here to go back to the main page.