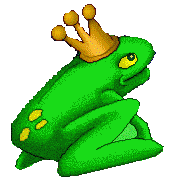 Michael Lee Corp
Age: 32
Height: 5'9"
Weight: 160 Lbs
Eye Color: Brown
Hair Color: Brown
Race: White

Hobbies:
Music, Poetry, Writing, Variety of Sports, and Anything to do with Nature.

Michael's Message to You:

" 'Ladies Only' Being incarcerated has taken its toll on my heart! It is the most unforgiving and lonely place anybody could ever be! I need a "friend," some sunshine (YOU) to brighten my days. I love to write and meet new people, someone who won't judge me but see me for the thoughtful and caring person I really am! Will answer all replys, so please write and let's be friends. Have a nice day!."

Snail Mail Address:

Michael Lee Corp, 222061
Buckingham Correctional Center, A-4 318
Post Office Box 430
Dillwyn, VA 23936

or E-mail at FaPenPals@hotmail.com

**Please mention to Michael that you got his name from FA PenPals**


Click Here to go back to the main page.