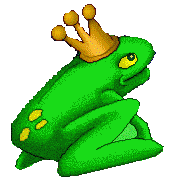 Moises Corrales
Age: 32
Height: 6'2"
Weight: 210 Lbs
Eye Color: Hazel
Hair Color: Black
Race: Hispanic

Hobbies:
Working out and exercising, Writing, Drawing, Music, and Sports.

Moises' Message to You:

"Lonely, handsome, single hispanic male. Seeks correspondence, and friendship with interesting, big hearted, understanding woman! All I look for in a future friend is honesty, a little time on her hands to write, and an open mind. Age, race, looks are unimportant. In return, all I can offer is a true friendship, a great sense of humor, a strong shoulder, and a fun, outgoing personality. I hope to hear from you soon!!"

Snail Mail Address:

Moises Corrales, 75804
Eyman-SMU-1
Arizona State Prison
P.O. Box 4000
Florence, AZ 85232

or E-mail at FaPenPals@hotmail.com

**Please mention to Moises that you got his name from FA PenPals**


Click Here to go back to the main page.