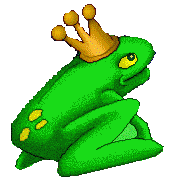 Michael Lewis
Age: 29
Height: 6'3 1/2"
Weight: 223Lbs
Eyes: Brown
Hair: Black
Race: Black

Hobbies:

Sports, Fashion and Other Decorations Life Offers.

Michael's Message to You:

" In Search of a God fearing, marital minded, and easy to relate to female. Greetings ladies. I'm a very determined man in accomplishments. As of now I'm craving for that special person to enjoy life's adventures with. Please respond if you want something everlasting. Race, height and weight doesn't matter to me. Just the size of one's heart. Everyone must instill trust, security and confidence in somebody without being judgmental towards the circumstances under my condition. I can relate with any bad situation with an open ear. That is spoken with passion and honesty and sincerety!"

Snail Mail Address:

Michael Lewis B-18604
Pinckneyville Correctional Center
P.O. Box 999
Pinckneyville, IL 62274

or E-mail at FaPenPals@hotmail.com

**Please mention to Michael that you got his name from FA PenPals**


Click Here to go back to the main page.